Stay local, fish local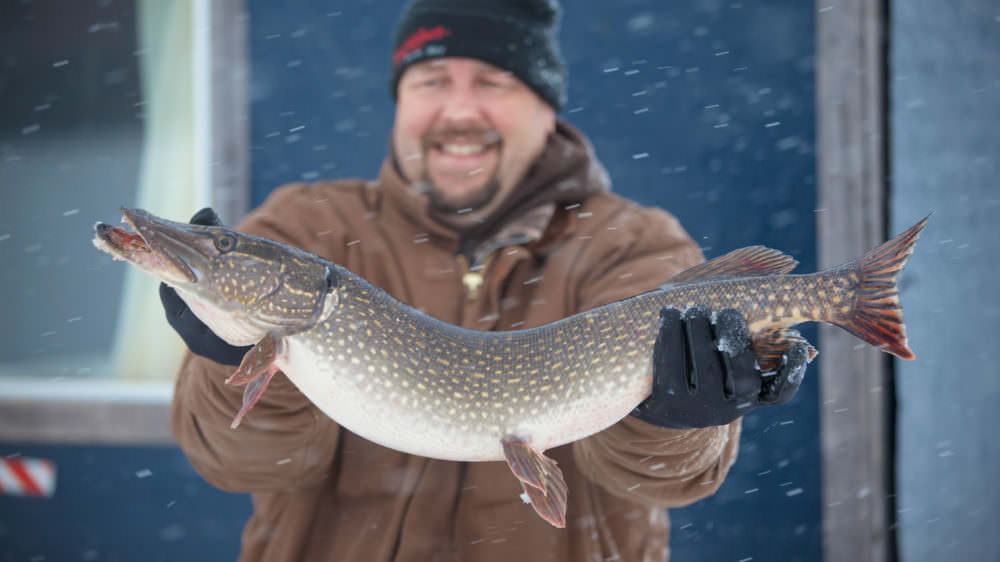 Are you looking for a way to challenge yourself this winter while exploring locally? And are you interested in winning some great prizes while you're at it? If so, look no further than the (virtual) Ontario Ice Fishing Challenge!
Participants are challenged to get out and fish this winter (while practicing COVID-19 health and safety measures, of course) to compete for a number of cash prizes in this online tournament run through the Angler's Atlas website. Eligible species include Lake Trout, Northern Pike, Walleye, and Yellow Perch, and prizes for length, diversity of fish, and the number of fish caught are available to be won. The challenge is offered in select Ontario communities, including the 5 regions of Muskoka (Georgian Bay, Gravenhurst, Bracebridge, Huntsville, Lake of Bays). Spending a sunny day out on the ice with your family bubble – with the added possibility of winning up to $1000?! Plus, up to $8,000 worth of other fantastic prizes from local businesses, such as Algonquin Outfitters. That sounds like the perfect local winter adventure to us!
Start by registering for the tournament online. Then, download the mobile MyCatch app. Once you receive an email confirming your registration, you're ready to get out on the ice and start fishing!
Participants will then use the MyCatch app to take photos of their catches to upload to the online tournament. Don't forget to use a bump board, or a similar measuring device, to show the length of the fish when taking photos for the challenge. Click here to for a complete list of tournament rules.
This contest runs from February 13th, 2021 to March 7th, 2021, giving you plenty of time to get out and fish locally. So suit up in your winter gear, grab the fishing rods, and get ready for this exciting winter challenge, all while staying safe and exploring the magical Muskoka lakes and rivers right in your own backyard.
Always remember to check ice conditions before heading out onto the ice. For more information on ice safety, please visit this Ice Safety guide.
COVID-19 Modifications
The Muskoka region has taken several precautions to help prevent the spread of COVID-19. Social distancing procedures must be followed. Masks are required for entry into all buildings and when social distancing is not possible. Frequent hand-washing is encouraged and everyone must self-isolate if experiencing any COVID-19 symptoms. For more information regarding COVID-19, please visit our COVID-19 Updates page.