Dubai, the land of the mystical sands! Where the fairy tales of old come to life and the nights shine as bright as the days. Dubai is a wonderland of lavish architectural marvels that belie its humble desert roots. The attractions of this dreamland are not limited to its landmarks. You can enjoy a wide range of adventure activities that are interwoven in it natural and man-made marvels.
But one of the least-talked-about attractions in Dubai is its beaches. From free public beaches to luxurious private sand strips, Dubai has them all. These sun-kissed golden parcels of land overlooking the Persian Gulf are dreamy oases that offer fun, relaxation, and excitement in equal measures. While these open spaces wore an abandoned look during the global lockdown, they're now coming back to life with shrieks of excitement. Here are some of the most spectacular beaches in Dubai that you can visit now!
Jumeirah Open Beach – A Slice of Tranquillity
Al Sufouh Beach – A Hidden Paradise
Kite Beach – Fly High
Aquaventure Beach – Home to Excitement
Banan Beach – Camping with a Difference
La Mer Beach – Ocean Chic
Jumeirah Open Beach – A Slice of Tranquillity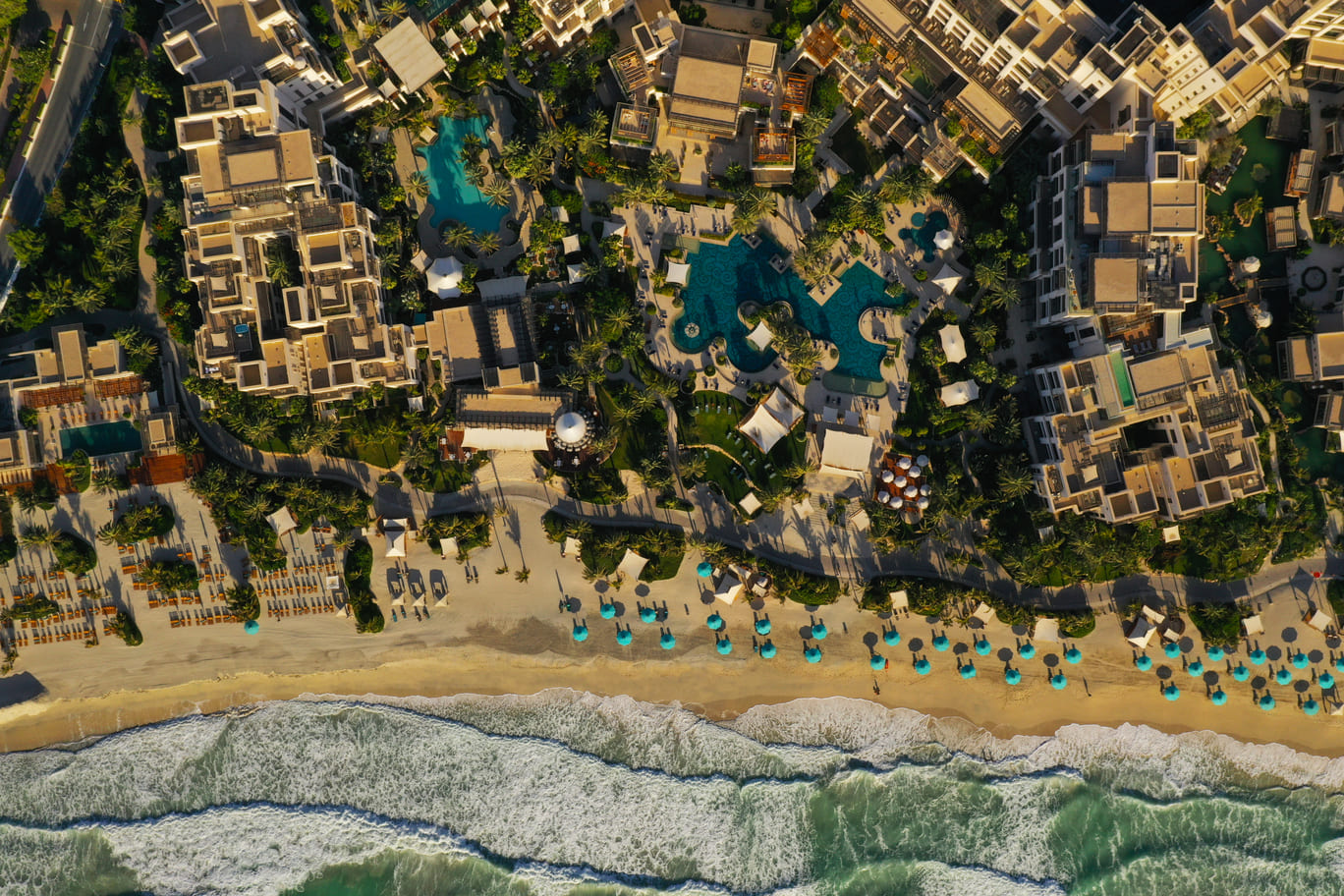 The Jumeirah Open Beach offers a quiet retreat amidst all the excitement that is Dubai. Head here if you want to kick back and relax. The white sands will envelope you in a warm embrace as you enjoy the lovely view of the Jumeirah Bay Island shimmering in the distance. It is the perfect place to catch up on some light reading accompanied by the symphony of the sea. The beach has a library that lets you borrow books for free! Palm trees, desert gardens and children's parks glisten amidst the white sand like carelessly strewn gems. The warm waters give off tropical vibes and invite you in for a swim. Spend a day here with your loved ones for a quiet Dubai experience.
Al Sufouh Beach – A Hidden Paradise
The space between Burj Al Arab and Pam Jumeirah holds a golden secret. Accessible by a narrow sandy path between the Al Sufouh royal palaces, the Al Sufouh Beach is also known as the 'Hidden Beach' or 'Secret Beach'. The warm blue waters make the perfect backdrop for its golden sand. The water here is shallow and the beach tapers off into the gulf at a gentle angle. It makes the beach ideal for children. Slightly off the beaten path, the beach has minimal facilities. But that's a part of its charm as it offers a peaceful getaway from Dubai's thrilling buzz. Lounge along the water's edge and catch a mesmerising sunset as you bid adieu to the day.
Kite Beach – Fly High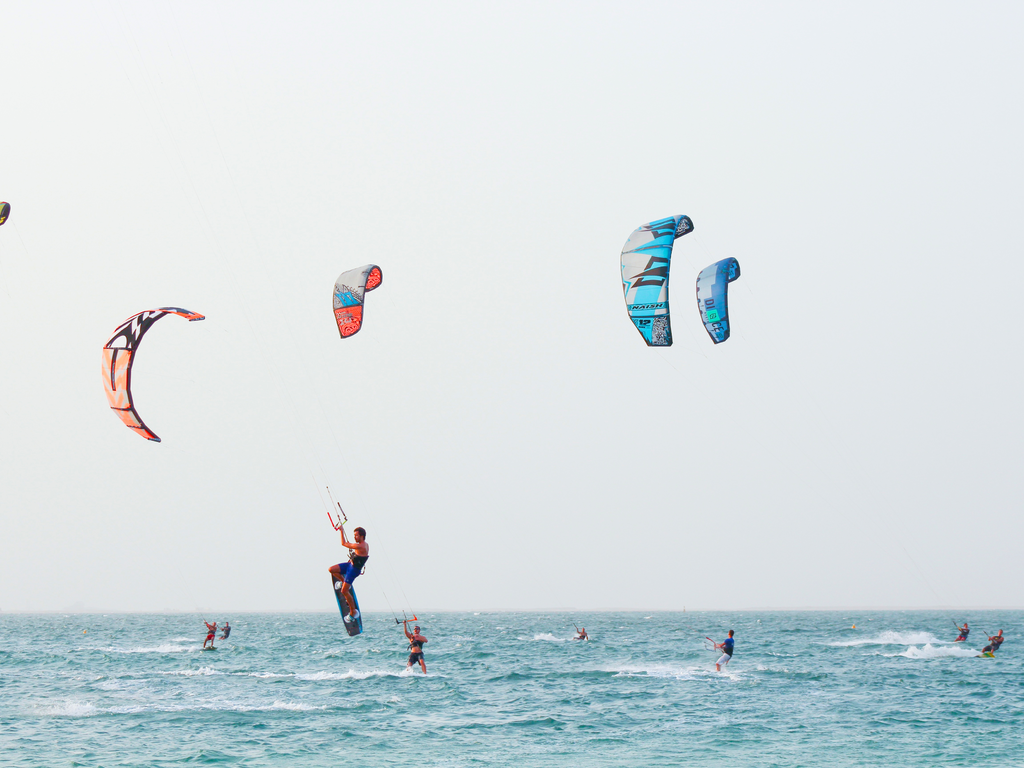 This is the place to head to get your adrenaline pumping. Home to all kinds of extreme sports, the Kite Beach will give you wings to fly high, literally. The human slingshot will launch you a fair distance and the mini bungee jump will let you slug it out against gravity. Catch some air with kite surfing and roll with speed in the skate parks. Even the water here promises adventure with water skiing, paddle-boarding and kayaking. If you want to take it easy, there's beach volleyball, beach tennis and soap football to work up a good sweat. Once you've had your share of adventure, fuel up at one of the many food stalls that line the beachfront.
Aquaventure Beach – Home to Excitement
Sitting right next to the Aquaventure Waterpark, this gem of a beach is the perfect spot to catch some seaside excitement. The adventure unfolds as you venture into the waters for some aquatic action. The Dive Atlantis lets you scuba dive with your family among colourful tropical fish. Explore fascinating shipwrecks and sweep the seafloor for hidden treasures. Take a lazy swim in the sparkling blue waters or recline on a sun lounger to catch some breath-taking sights. If you feel like having more adventures, just head next-door into the waterpark and join other thrill-seekers in their quest for fantastic adventures. Keep a day aside to enjoy everything that this beach has to offer.
Banan Beach – Camping with a Difference
The Banan Beach puts together two of the most favourite outdoor activities, beach and camping. From staying in your very own tent to campfires and full-moon yoga, you get the full-on camping experience. Located just 20 minutes away from Dubai Marina, it is easily accessible. The row upon row of colourful tents sets the tone of your Banan experience. The hammocks and swings face the Arabian Gulf and let you capture some of the water's calm. Wood-fired pizzas add an element of exotic to your camping party while beach volleyball and water sports get your blood pumping. Find your tranquillity with meditation and feast on fresh barbecue while you experience the best of Dubai hospitality.
La Mer Beach – Ocean Chic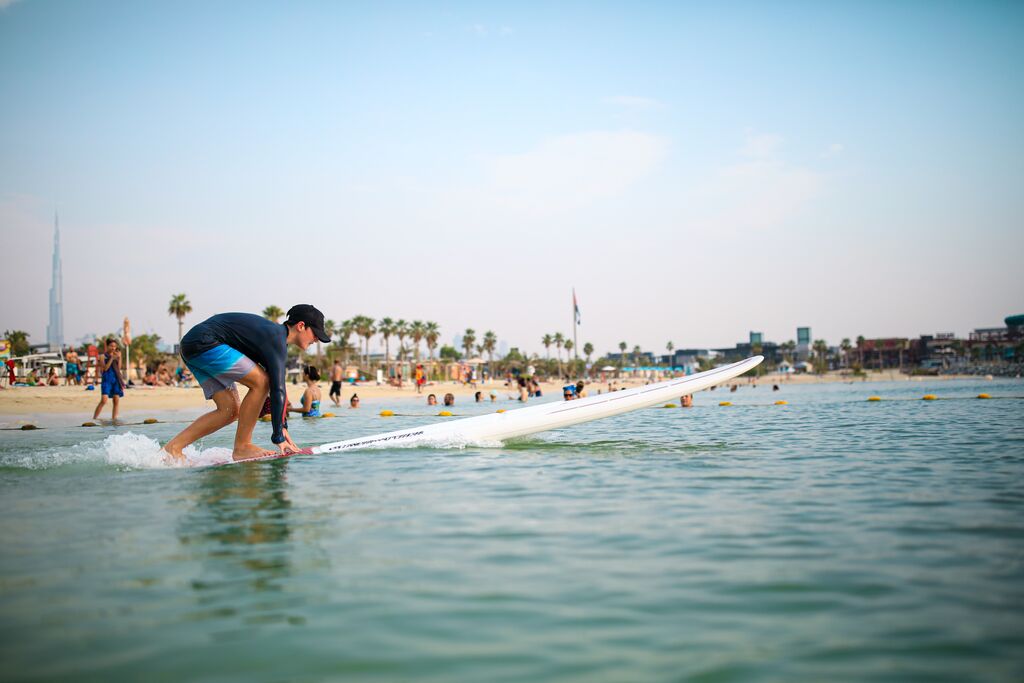 Dubai's newest beachfront is an eclectic take on Dubai's nightlife. Studded with chic cafes, top restaurants and brilliantly hued ice cream parlours, the beachfront is gaily lit up at night. The welcoming ambience is adorned with beautiful views of the waves crashing endlessly on the shore. Open for swimming during the day, the beach really livens up at night. Enjoy al fresco dining on open terraces, spend quality time with your loved ones. The beach huts along the beach's length afford cosy privacy that's enhanced by warm hospitality. The La Mer Beach offers a unique beach experience by pairing its delights with the scrumptious familiarity of good food.
These are our selections of Dubai beaches that you should visit now. Not only will they show you a seldom-explored side of Dubai, but will also introduce you to a world of new delights augmented by the salty ocean air. Go on, explore the best of beach life that Dubai has to offer. It's a refreshing change from the usual Dubai experience that revolves around its famous retail therapy.